Mead Senior

High School




Class Of 1981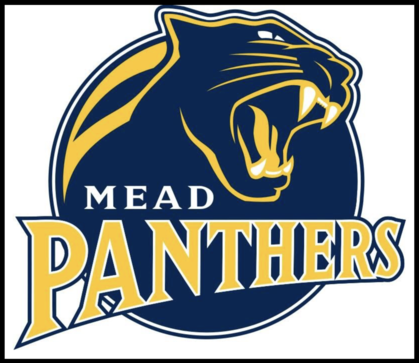 YOU FOUND US!
Check out this feel good story featuring one of our very own former classmates, William (Bill) Long:
Friend's gift pays for ferret's cancer care
By Josh Babcock, College of Veterinary Medicine
Dealing with a cancer of his own, William Long's decision to cover a four-figure veterinary bill for radiation treatment for his friend's 5-year-old ferret, Burkle, wasn't much of a decision at all.
"I have a big heart for animals, and I think of them as equal to us as humans. Plus, I have this terminal illness of melanoma and I just wanted to keep Burkle alive for a few more years longer, so if something were to happen, Burkle would still be around to keep him company," Long said.
Burkle isn't just any pet. The ferret is one of Thomas Shows' closest friends. The two may now have several more years together thanks to Long's big heart, which made surgery to remove Burkle's cancerous tumor at Blue Pearl Pet Hospital in Lakewood, Washington and 10 radiation treatments at Washington State University's Veterinary Teaching Hospital possible.
"He doesn't always sleep in my bed," Shows said. "Sometimes he will sleep in a dresser drawer or in his bed. I don't like to keep him in a cage. As silly as it sounds, it feels like he's a son to me in a way."
When a quarter-sized lump was found along Burkle's upper spine in November during one of their regular petting sessions, Shows had a dreadful feeling something was wrong.
"I am used to petting him all over and scratching him and when you've known an animal that long, any abnormality stands out like a sore thumb," he said.
Shows' intuition was right.
Diagnosed by veterinarian Dr. Kristin Gill of Blue Pearl Pet Hospital, the lump happened to be a rare bone cancer known as a chondroblastic osteosarcoma.
Unlike other cancers, chondroblastic osteosarcomas grow on the bone near where cells known as chondroblasts help make up cartilage. If left untreated, the cancer can be fatal.
Cougar alumnus veterinarian at Blue Pearl Dr. Daniel Hicks ('04 DVM) assisted Gill with the surgery. With the mass was removed, radiation therapy was the only way to help ensure any remaining cancer cells were eliminated.
With only two places in the Pacific Northwest offering targeted radiation therapy to pets, Burkle and Shows were referred to the oncology service at WSU's Veterinary Teaching Hospital.
For more than two weeks during his radiation, Burkle spent his days with the WSU exotics team, where he quickly became a department favorite.
"He was the sweetest ferret," said Alexis Adams, exotics veterinary technician. "He was held so much while he was here that some students were actually asking if he was able to walk."
Burkle returned home to Olympia with Shows on Dec. 29.
Only time will tell if all the cancer cells were killed, but Shows is thankful for the extended time he has already had with Burkle, who was feeling back to his normal self in little time.
"I always worry about letting other people take care of him because no one can take care of him like me, but I was really happy with the level of care he got while he was at WSU," Shows said.
His words of advice to those who may find themselves in a similar predicament: "If you can catch the cancer early, and you have the money and they mean that much to you, take that chance. Even if it is for a year or two, I believe it's worth it," he said.
MHS81 40+1 REUNION REVIEW
The MHS 40+1 Class Reunion June 17 and June 18, 2022 was a GREAT success. Upwards of 170 different people attended both days, including more than 140 MHS classmates.
On Friday June 17 (32) golfers enjoyed playing 18 holes on the nostalgic and locally owned Wandermere Golf Course. Despite the threat of showers, the weather cooperated and the temperatures were very pleasant. Sack lunches and adult libations were served up by Don Poffenroth and Karl Ziegler who roamed the course on the beverage cart!
Friday night, June 17, 2022 a gathering of more than 150 enjoyed burgers, sides, cookies and more adult beverages outside on the Wandermere Club House patio. The grillmaster was none other than the course owner and longtime Mead commiunity supporter, Mr. Herb Brown. Our sincerest appreciation to Herb and the Wandermere staff for always taking such good care of us.
Saturday night, June 18, 2022 the Mead Class of 1981 enjoyed the company of fellow classmates with a special twist. With his most hospitable arms open, fellow MHS81 classmate Don Poffenroth welcomed our gathering of more than 130 people into his brand new downtown Dry Fly Distilling and Tasting Room. Dry Fly hosted an amazing party with great food, drinks, ambience and tours of their impressive operation. A HUGE thanks to Don and his entire team for delivering such excellence!
Since Don is old (not unlike all of us), his hospitallity wained by about 10:30 with visions of his pillow dancing in his head. Last call for alcohol brought the MHS81 40+1 Reunion to a close for all ..... except for a few die hearts who gathered for an after party at the Hi Neighbor Tavern. When they closed, everybody was faced to accept that our 40+1 year reunion had officially ended and we had to say goodbye.
As we all parted each other's company, you could commonly hear the mutual appreciation for being able to see and catch up with people who shared time and space during some of our most formative years, along with the desire to see each other again!!!
Sadly, there are many of our friends who are no longer with us and we would have enjoyed seeing again. To them, we remember you fondly. Likewise, there are fellow classmates that due to life's circumstances were unable to attend. To them, we missed you all. To our classmates that chose not to attend, the rest of us hope that maybe you will have a change of heart next time and join the fun.
In closing, please remember to:
Periodically update your profile information (email address especially) so that we can keep you informed.
Refer other classmates to join our OFFICIAL website.
Check back soon on this website for a photo gallery of our recent reunion.
Expect an announcement in 2026 for a 45 year reunion!
THIS IS THE "OFFICIAL" WEBSITE FOR THE MEAD HIGH SCHOOL CLASS OF 1981!
EXCLUSIVE ACCESS FOR CLASSMATES ONLY
NO FEE REGISTRATION - FREE!
Do NOT be fooled by other websites. This domain is paid for and administered by fellow classmates of MHS 81.
Not a member yet? Join today!
SCROLL DOWN FOR MORE MESSAGES!