Mead Senior

High School




Class Of 1981
IF YOU ARE EXPERIENCING PROBLEMS REGISTERING FOR THE UPCOMING REUNION, WE CAN HELP YOU. HERE ARE THE MOST COMMON FACTORS TO THE PROBLEM:
1. YOU MUST FIRST BE A MEMBER OF THIS WEBSITE. LOCATE YOUR NAME CONTAINED IN THE LIST OF CLASSMATES AND CREATE A PROFILE.
2. IF YOU ARE ALREADY A MEMBER OF THE WEBSITE, YOU MUST SIGN IN. IF YOU DON'T REMEMBER THE EMAIL ADDRESS OR PASSWORD THAT YOU CREATED YOUR PROFILE WITH, SEND US A MESSAGE AND WE WILL UPDATE YOUR CREDENTIALS.
3. ONCE YOU ARE SIGNED IN, CLICK ON "MEAD HIGH SCHOOL CLASS OF 1981 40+1 REUNION" TAB LOCATED IN THE YELLOW BAR ON THE LEFT SIDE OF PAGE TO SEE DETAILS AND REGISTRATION.
IF ALL ELSE FAILS, EMAIL MISSY FOR ASSISTANCE. BONNETTLK@AOL.COM
REGISTRATION FOR THE MEAD HIGHSCHOOL CLASS OF 1981 40+1 CLASS REUNION IS NOW OPEN!
Plan to join us for the fun.
Register today!
CLICK ON LINK LOCATED IN THE SIDE BAR.
Are you a Mead Alumni from another year and would like to join us? We welcome brothers, sisters, friends and teachers of MHS81 to join us Friday night June 17, 2022 at our informal MEET AND GREET at Wandermere.
Call or text (509)994-3607.
REGISTRATION DEADLINE IS
JUNE 1, 2022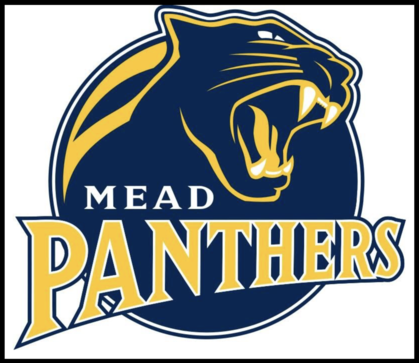 YOU FOUND US!

THIS IS THE "OFFICIAL" WEBSITE FOR THE MEAD HIGH SCHOOL CLASS OF 1981!
EXCLUSIVE ACCESS FOR CLASSMATES ONLY
NO FEE REGISTRATION - FREE!
Do NOT be fooled by other websites. This domain is paid for and administered by fellow classmates of MHS 81.
Not a member yet? Join today!
SCROLL DOWN FOR MORE MESSAGES!
ANNOUNCEMENTS
•

SAVE THE DATE FOR THE MHS CLASS OF 81 40+1 YEAR REUNION.

The dates and venues are confirmed, additional details (cost and registration) yet to follow.

Reunion Itinerary:

FRIDAY JUNE 17, 2022 STARTING AT 12:30 GOLF TOURNAMENT

@ THE WANDERMERE GOLF COURSE - LIMIT 40 GOLFERS

****

FRIDAY JUNE 17, 2022 STARTING AT 6:00 PM CASUAL GATHERING WITH BBQ AND NO HOST BAR.

@ WANDERMERE GOLF COURSE CLUB HOUSE

****

SATURDAY JUNE 18, 2022 6:00 PM - 10:00 PM EVENING DINNER GATHERING AND NO HOST BAR.

@ DRY FLY DISTILLING - 1021 W. RIVERSIDE SPOKANE, WA

MEMBERS OF THE MHS CLASS OF 1981, PLEASE JOIN THE OFFICIAL CLASS REUNION SITE WWW.MEADSENIOR81.COM

IF YOU ARE ALREADY A MEMBER, PLEASE UPDATE YOUR CLASSMATE PROFILE, INCLUDING YOUR EMAIL ADDRESS! ALSO, FIND US ON FACEBOOK (Mead eightyone) WE HOPE TO SEE ALL OF YOU IN JUNE!

(Updated 2/4/2022)

MHS Class of 1981 40 Year Reunion Update

Due to the difficulties and challenges associated with planning/hosting large gatherings during COVID, the class reunion committee has elected to postpone the Mead High School Class of 1981 40 year class reunion until 2022. Wishing you all good health and hope to see you in the summer of 2022.

•

Gary Baskett was born June 1, 1942, and passed away on September 23, 2021, at the age of 79. Gary was an extraordinary athlete, teacher, coach, artist, innovator, mentor, Christian and father. He was a loving husband and a one-of-a-kind human being. Gary committed his life to serving others through teaching, coaching, and simply being a giving friend. One of his favorite things to do was to call former friends and athletes to reconnect with them and to let them know how important they were to him. Nothing ever deterred him. He would always say, "We are going to find a way to get it done," and he did, whether it was making equipment for his track and football teams or simply drawing a card to make someone feel better and brighten their day. He committed his life to serving others as a Christian, a coach, and teacher. Gary made athletics an important part of his life, but he also influenced his students over a 43 year teaching career as an art teacher in which he touched the hearts and minds of thousands of students. Even though his personal records as an athlete and coach are extraordinarily impressive, his most important achievements can be seen in the countless numbers of athletes and students who responded to his "Attitude Makes a Difference and Caring About Others" philosophy. In turn, taking that philosophy into their careers as successful lawyers, judges, physicians, entrepreneurs, elected officials, athletes at the college and professional level, and coaches at the high school and college level who paid it forward in their influence on others. Gary was born and raised in West Seattle. He began his athletic career at West Seattle High School where he attended 10-12th grade from 1958-1960. Even then, he was the master recruiter in which he would walk up to students in the halls and try to talk them into coming out for football or track. He continued doing this throughout his entire career, often pulling students out of class to recruit them for his track team. He was a star athlete in high school, at Wenatchee Community College, and Central Washington University both in football and track. While at CWU, he was a two-year starter in football and set the school record in shot put. He went to Nationals in both shot put and discus where he earned All-American status. Also, at Central Washington University (1962-1966), he earned a degree in Educational Art. Gary's extensive coaching and teaching legacy started as a graduate assistant at CWU, and then he coached football, track, cross country, and soccer at Ilwaco High School, West Seattle High School, Lincoln High School, Federal Way High School, and Wenatchee Valley Community College. Gary was the catalyst and motivating factor that helped inspire and turn around both football and track programs wherever he went. No greater example of that is when Gary came to Mead HS and became head coach of an already successful track and field program, and over twenty years turned it into one of the most dominant programs in Washington State history. As head coach, he and his incredible coaching staff won four state championships- including three straight from 1994-1996- placing second five times, and third four times and fourth three times in the 3A and 4A classification. They went 17 years undefeated in dual track meets (159 consecutive dual meets- one of the longest unbeaten streaks in state history); #1 All-Time Washington State Best School Records Team; state dual meet champions 12 times, and nationally ranked 3rd twice and 4th once. He coached 40+ individual state champions and 24 high school All-Americans. He sent more than 120 Panthers to compete at the collegiate level over the years. He especially loved coaching his son, Jason, to win multiple state championships in the weight events and set a national indoor record in the shot put. Gary was twice named GSL Coach of the Year, state coach of the year three times, and was inducted into the state track and field Hall of Fame in 2001. He spoke at numerous coaching clinics around the state, officiated many major meets, as well as serving as a cultural exchange coach in which he took many teams to China, Russia, and Europe. Even after having an amazing coaching career at the high school level, Coach "B" was not done yet. After retiring from Mead HS, he went on to coach at the Community Colleges of Spokane and then at Whitworth University (2006-2011) as an assistant coach and the Head Throws Coach. At Whitworth, he helped to raise the track program to be nationally recognized. There he coached a National Champion and too- numerous-to-count collegiate All-Americans. He was also named three times West Region Assistant Coach of the Year. After retiring from coaching (again), he went on to help coach at Mt. Spokane High School up through the 2021 season. After college, Gary was not done competing. At the Master's level meet held in Maine, he was the National Shot Put Champion and achieved 5th place in the discus in 2003. Gary competed in Shot Put at the World Games in Puerto Rico in 2004 where he finished 4th place in the World. Gary is survived by his loving wife Eloise, son Jason Baskett and his wife Shelby, grandchildren Carson, Kinden, and Keller, his brother Dale Baskett, his aunt Donna,and several cousins. He is preceded in death by his father Charles Baskett and mother Pearl Mae Baskett. His family's hearts are broken as well as so many others at the passing of this great man. Tributes have been pouring in as to how Gary (Coach B) influenced their life in amazingly positive ways and everyone has their favorite Coach B story. He was a man who loved people and wasn't afraid to tell others that he loved them. He literally was the Pied Piper who made young people believe in themselves and achieve things on their own which they never thought possible. Above all, Gary was a man of strong faith who brought many others to accept the Lord. He loved Jesus Christ with all his heart. "Well done, good and faithful servant." A Celebration of Life will be held on November 5, 2021, at Life Center on Government Way 11:00am. The reception afterward is still to be determined. In lieu of flowers, please make a donation to Union Gospel Mission- an organization close to Gary's heart.

•

HOW DID 40 YEARS SNEAK UP ON US?

So many things have happened in the world since we were all together last. While it seems like it was only yesterday that we populated the halls of Mead High School, nearly 40 years have crept up on us. For most, the day we graduated was the last time we saw many of the people who we grew up with. We've now aged enough that we're nearly unrecognizable to each other. In the summer of 2021 (dates and place yet to be determined) will be our 40th class reunion. Not only would your attendance be welcomed, I assure you that you will enjoy the casual atmosphere of reuniting with others. The key to a successful reunion is based upon us being able to communicate with as many fellow classmates as possible.

IF YOU ARE A MEMBER OF THE MEAD CLASS OF 1981 THIS IS YOUR OFFICIAL CLASS WEBSITE!

IF YOU HAVE NOT REGISTERED, please help us to include you in communications regarding future reunions and fellow classmates by signing up today. IF YOU ARE ALREADY A MEMBER, update your profile. If you need assistance, don't hesitate in requesting help.

•

Check this out "KUDO'S TO CLASSMATES" is a page dedicated to uncovered personal interest stories of fellow classmates. Click on "Kudo's" tab under Classmate Profiles

Do you have a business or topic that you would like to share with your classmates. We would love to feature it here!